So this one was making the rounds the other day, and it's soooo good I wanted to share it here!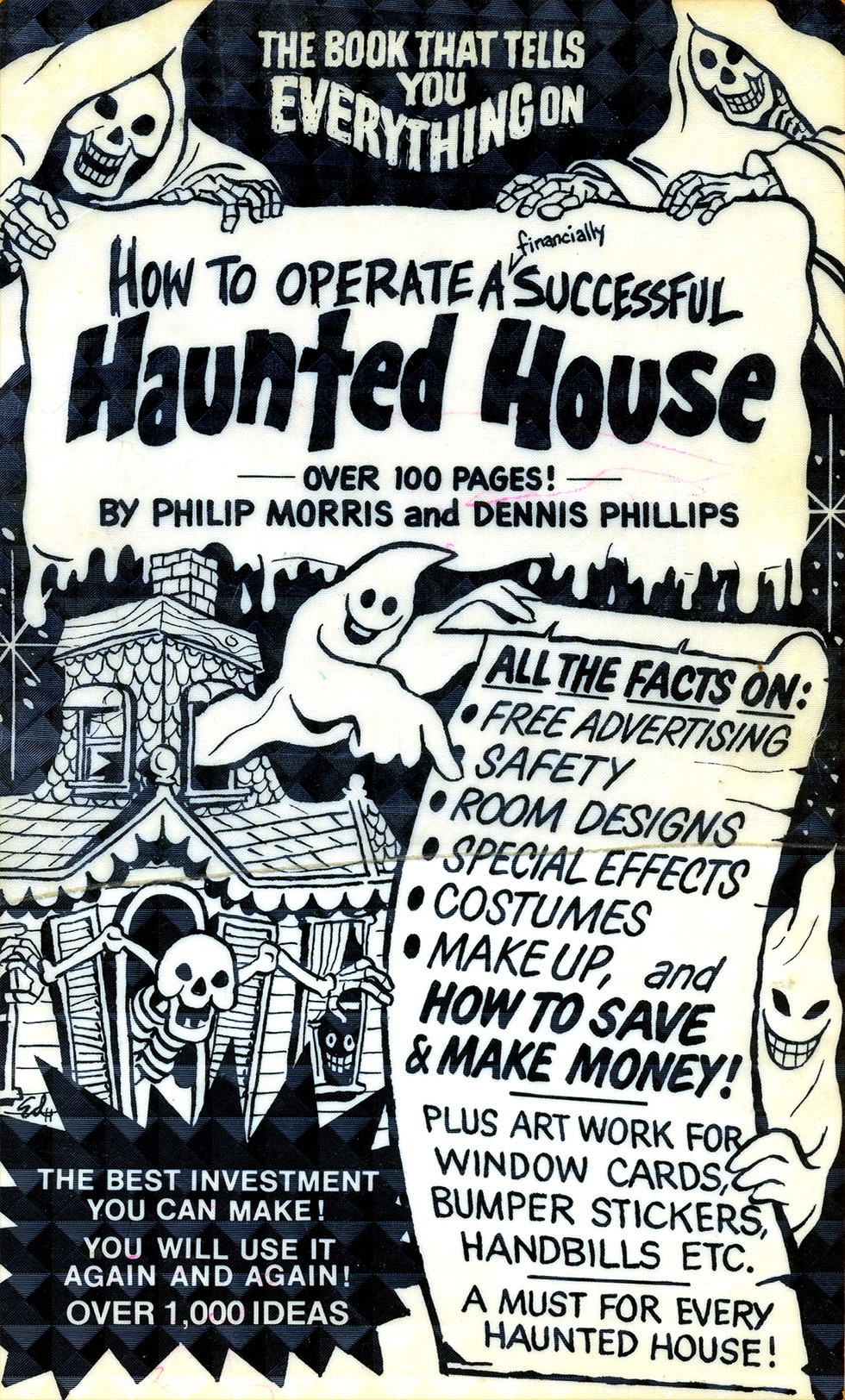 Back in the early 80's, Philip Morris
(of Morris Costumes fame)
and Dennis Phillips wrote an instructional how-to on creating your own haunted house, called How To Operate A Financially Successful Haunted House, that quickly became the industry standard. Choc full of incredible clip art illustrations, savvy promotion tricks, and the latest and greatest special effects and makeup how-tos, the manual quickly went through multiple represses to meet demand in an exploding haunted house industry.
And while I don't yet have an early copy in my collection, Flashbak did us all a favor and posted a ton of the pages from the manual on their site. So much wonderful Halloween and haunted house nostalgia on each page! And even though many of the ideas are no longer relevant in this day and age, I could still sit back and peruse those glorious pages for hours. It really takes you back to that incredible era of haunted houses where literally anything went. Regulations? We don't need no stinking regulations!
Do yourself a favor and check out the truly awesome collection of pages Flashbak posted up. And grab a few of those insanely awesome clipart pages! I'm definitely going to work up something fun with those!!
Enjoy!