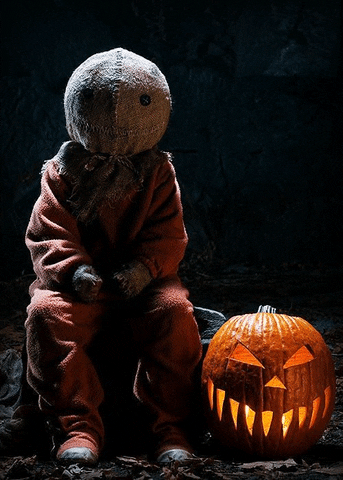 Well, I have been sitting on this one since I first heard about it, but... Sam FINALLY gets to bring his show to the big screen. I THINK I'm excited about this? Since 2007 when it got a "straight-to-DVD" release, I have faithfully and gleefully watched
Trick 'r Treat
on Halloween eve (and a few other times throughout the Halloween season). But for the first time ever, due to it's ever-increasing popularity as a new cult classic, fans across the country get to watch it all on the big screen.
I quickly went back and forth, but decided that I simply HAVE to see it in the theater. It's too great not to! It's too important of a Halloween tradition to skip out on, so I will most definitely carve out a time (see what I did there?) to head to my local theater and take it all in.
Regal Cinemas starts their showings tomorrow, with other theater chains starting soon after, so let's make Sam a box office hit.
Even if it IS fifteen years late...
And on a
Trick 'r Treat
sidenote,
Spirit Halloween
is also doing a themed giveaway. Enter for a chance to
win a pack of their Sam-themed tchotchkis here
!